01 October 2021
Channel 3 and BEC Group join hands with Bangkok Metropolitan Administration and Klongtoei District proceed with sustainable plastic waste management in phase 2
On 29 September 2021, Channel 3 and BEC Group in corroboration with PPP Plastic, Office of Environment, Bangkok Metropolitan Administration and Klongtoei District organized the collaboration announcement ceremony on "Sustainable Plastic Waste and Waste Management Project in Phase 2", or Eco Digiclean Klongtoei project. At the event, Mr. Virat Manussanitwong, Office of Environment Director, together with the representative of 7 organizations, namely, BEC World Public Company Limited, Shell Thailand, The Emporium Department Store, Tobacco Authority of Thailand, Marriott Executive Apartments Sukhumvit Park, Oakwood Residence Sukhumvit 24, White Group Public Company Limited attend the ceremony.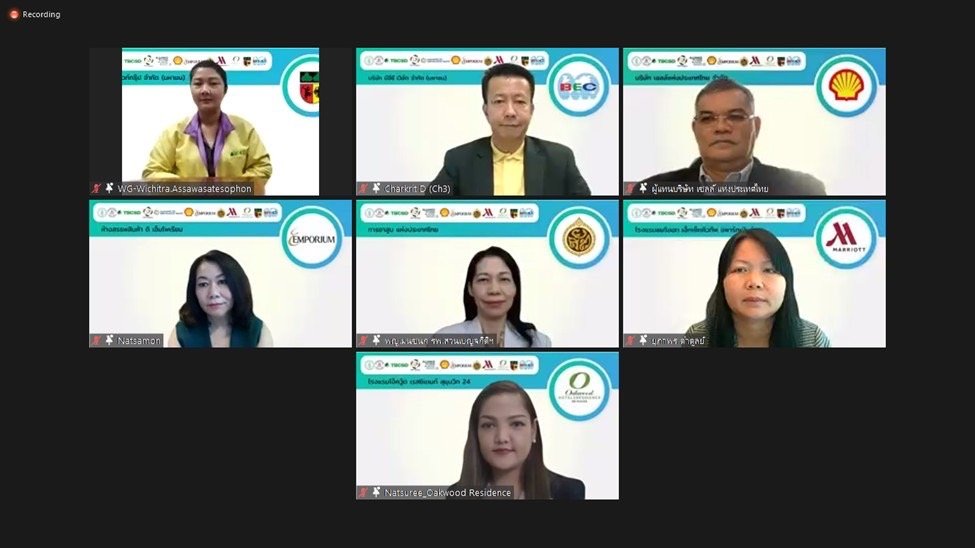 Eco Digiclean Klongtoei has been supported by funding from Alliance to End Plastic Waste (AEPW) in order to further expand the operation of sustainable plastic waste management in Phase 1 by creating and using technology to develop waste plastic management, for instance, creating drop-off points with semi-automated systems and sensors to enable the connection with the digital application, developing digital platform to connect network of all waste management stakeholders from drop-off points to conveyors and waste recycling hub as business model. The project also studies consumer behaviors in 3 groups, namely,
organizations, home developers, communities in order to drive consumers to drop recycled plastics at drop-off points. The digital platform can be operated in 2021.
The 1st phase project had the objective to develop 4 models of waste and plastic waste management covering hotel/residence, department store, hospital and office. The1st phase has been completed and also publicized "Waste Management Handbook" as a guideline for interested organizations. The 4 models could increase plastic recycling more than 7,000 kilograms in 6 months.
Mr. Charkrit Direkwattanachai, Executive Vice President-Corporate Affairs and Communications Office, BEC World Public Company Limited, stated that the best way to manage plastic waste is to avoid producing single-used plastic, however, the use of recycled plastic as much as possible is an efficient way to manage the plastic waste. As public media, BEC World Public Company Limited concretely demonstrates our social and environmental responsibilities by creating the awareness of sustainable waste management to the viewers which will bring to behavior change at last.
Eco Digiclean Klongtoei is one of the projects under the Thailand Public-Private Partnership for Plastic and Waste Management, or PPP Plastic, was established in 2018 with the corroboration between government, private and civil society sectors. PPP Plastic targets to achieve 100% recycling within 2027. The main partners of PPP Plastic are Thai Plastic Industries Association, the Federation of Thai Industries, TBCSD, Plastics Institute of Thailand, Dow Thailand, PTT Global Chemical Public Company Limited, Nestle Thailand, SCG and more than 40 organizations.