Concepts and Practices
Towards the 51st year of business of Bangkok Entertainment Company Limited, a BEC Group of Company, we had faced the challenges of robust competition with other digital television channels, technology disruption which led to increasing use of OTT (Over-the-Top) among viewers today.
Given these challenges, we continued to operate our business as an example public media for the society by delivering news and entertainment programs containing valuable and quality content covering economic, social, and environmental aspect while continuously participating in social and environmental projects/activities in hope to take part in bettering the quality of life of Thai people and adhering to the principles of good corporate governance, code of business conduct, and basic human rights with aim to sustainably move forward alongside the Thai society.
In respect to our corporate social responsibility performance, we take into account the materiality and place importance on fulfilling the expectations of our stakeholders and impact on our business operation covering three dimensions including economic, social and environmental aspects as follows: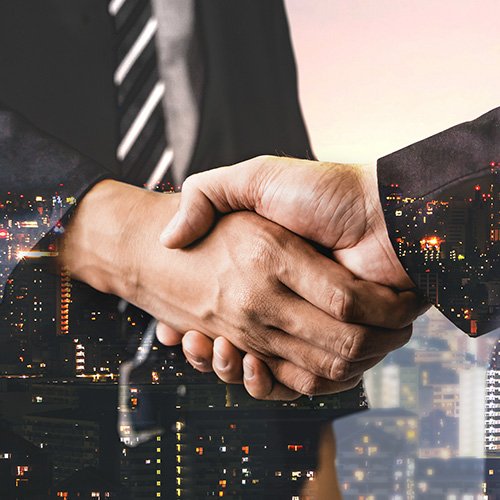 Economic Aspect
Path to Success
Being the leader in production and presentation of news, information, and entertainment.
Pursuing a new vision of "Channel 3 be beyond TV" to widen channels for delivering content via online platforms especially OTT which can easily access both local and foreign viewers.
Adjusting market positioning to become Thailand's leading content producer in terms of quantity and quality.
Managing cost by minimizing production cost for TV programs and dramas, reducing corporate size, and generating income opportunities especially from new media.
Adjusting strategy by delivering news, TV dramas, and variety shows in hope to transform the original Channel 3 TV programs into becoming "Top of Mind" TV channel among viewers.
Increasing sources of income, continuously expanding markets for business and creating business opportunities at the regional and global level, forming partnership with competitors such as establishing collaboration with OTT platform in terms of delivering unlimited channel and viewing time with special focus on Chinese market which is the largest market for Channel 3 TV drama series via OTT and a potential platform owner.
Successfully developing our own OTT platform (Ch3+) for online viewers while planning to offer members subscription in 2021 along with Channel 3 TV dramas and popular international series, rare VDO clips, and celebrity news updates exclusively for members.
Implementing Single Content on Multiple Platform strategy to enable multiple generations of income from single content via multiple platforms both in domestic and regional markets.
Distributing content to regional markets namely China, Indonesia, Malaysia, the Philippines, Singapore, Brunei, and South Korea via Channel 3 or distributors to generate higher income from content distribution, events organization, royalty fee, souvenirs production and distribution, as well as enlarging viewers group for actors.
Presenting content via TV programs and dramas promoting national economy to deliver useful information and create business and career inspiration among viewers such as "Jaw-Lok-Setthakit with Krobkruakao" in Rueng-Den-Yen-Nee news program, "BTimes" which gives useful tips and information about business and economy, and "Amazing Market" which helps to promote local tourism and community products.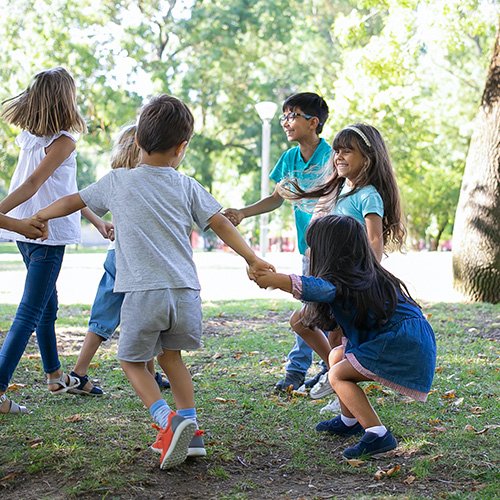 Social Aspect
Path to Success
Complying with BEC Group social policy by organizing social activities and presenting news, TV programs and dramas that teach morals and reflect current social issues, including comprehensively responding to the demands of stakeholders.
Presenting moral and ethical programs for social benefit while providing entertainment to viewers and supporting Buddhist activities within and outside of the organization.
Presenting the programs about children, youth, education, and sports, including collaborating with government and private sectors to support activities related with children, youth, education, and sports.
Presenting and updating factual information in real-time through news program, especially breaking news and news which are vital to Thai society, including reporting live news on site, acknowledging social issues and following up on actions taken by relevant agencies in line with the concept of "BEC Group is not only a reporter, but we are fully aware of social and public responsibility."
Producing TV programs that give aids and mitigate hardships of people, such as "Hone-Kra-Sae" and "Lawyer's Clinic", including opening "Lawyer's Clinic Room" at Maleenont Tower as the center for complaint management and legal consultations to the general public up until 31 October 2020.
Presenting news and embedding the notion of anti-corruption and human rights in the TV programs/dramas to raise viewers' awareness on anti-corruption. Furthermore, the Company is preparing for submission of application for joining Thailand's Private Sector Collective Action Coalition against Corruption (CAC).
Encouraging employees to understand the principles and practices indicated in BEC Group Code of Conduct to ensure compliance with the law and ethics.
Determining "Human Rights" in BEC Group Code of Conduct, Clause 13. "Comply with the Company's policy which supports and respects human rights and conduct business under the principles and the purposes stated in the Universal Declaration of Human Rights within the scope of corporate powers and not involve in any actions which are against the human rights".
Treating the personnel in accordance with labor and human rights standards; carrying human resource operation in accordance with labor law; providing fair compensation, welfare, and other employee benefits; and giving employees career advancement opportunities.
Encouraging employees to dedicate themselves to public interest.
Presenting TV programs that promote Thai arts and culture, Thai language, local customs and traditions, and interesting facts about Thailand to inspire and encourage Thai viewers to cherish and preserve Thai culture and tradition.
Presenting news on individuals or entities having merits and dedicating themselves to the society as a whole, without any involvement in corruption, not collaborating or supporting any persons or organizations performing any acts which are against the law and regulations or in a manner which threatens the public order and national security.
Supporting professional funds for person with disabilities within its community in lieu of sending contributions to Fund for Empowerment of Persons with Disabilities and supporting employment of person with disabilities, including organizing a project to hire the visually impaired for providing Thai massage services for employees.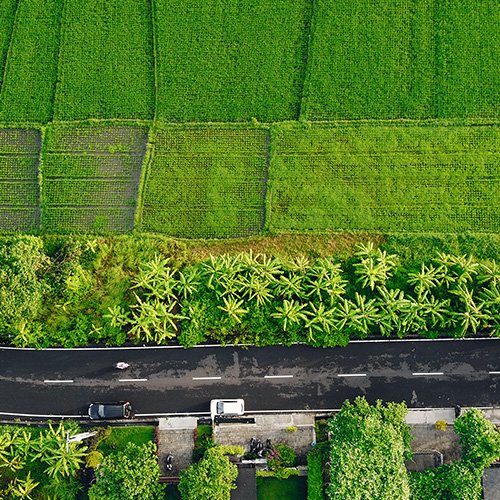 Environmental Aspect
Path to Success
Complying with BEC Group environmental policy by arranging environmental protection activities, presenting news, TV programs and dramas with morals and inspirations, including reporting news and sharing knowledge on energy, natural resources, and environmental conservation at both micro-level and macro-level.
Supporting corporate environmental protection practices that are in line with related environmental protection standards, laws, and regulation to reduce environmental impact.
Raising awareness of all stakeholders, including the personnel, to have positive attitudes and take actions in environmental conservation, efficient consumption of energy and natural resources by continuously arranging environmentally responsible activities throughout the year, including attending projects/activities held by government and private sectors having similar ideas about environmental conservation as the organization.
Creating inspirations or new ideas about energy, natural resources and environmental conservation through the corporate TV programs or projects/activities.