06 July 2022
Channel 3 Delivered Products from Channel 3 Store to Charities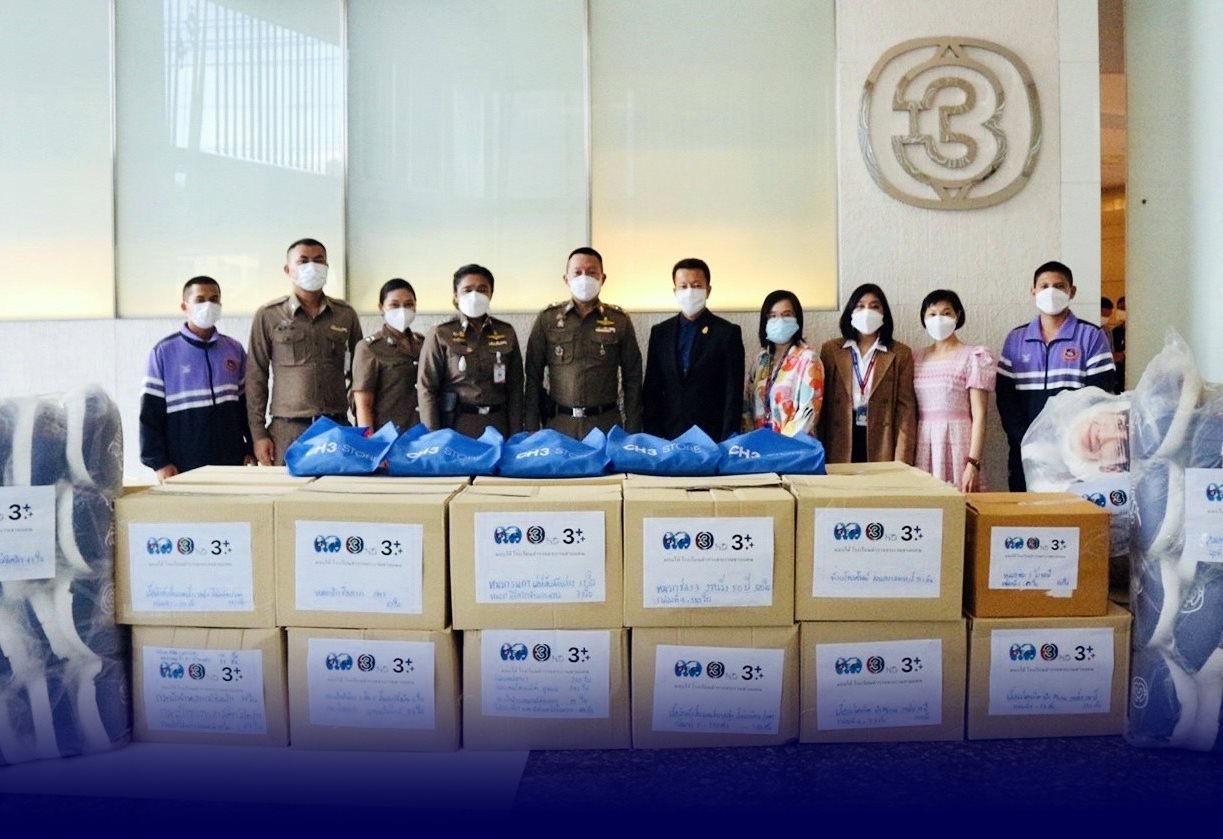 Channel 3 has continued organizing "Channel 3 Volunteer Doing Good"activity by donating items sold at Channel 3 Store such as cloth bags, cushions, polo shirts, hats from popular drama series aired on Channel 3 to charities.
On June 28th, 2022, Channel 3 donated items from Channel 3 Store to the Border Patrol Police Bureau to deliver the items to 221 Border Patrol Police Schools which have more than 27,000 students throughout Thailand which the students are all underprivileged due to the remote location and poverty. At the event, Pol. Maj. Gen. Chawanon Pratherat, Support Commander, Border Patrol Police Bureau, received the items at Maleenont Tower, Rama 4 Road.
On July 4th, 2022, Channel 3 donated items from Channel 3 Store to Queen Sirikit National Institute of Child Health to deliver to the items to medical personnel and pediatric patients who came to receive the treatment. Ms. Wilairat Chatchavalitsakul, R.N., Head Nurse of Outpatient Department, and Ms. Songsiri Nilachulaka, R.N., Head of OPD Nurse (EENT Unit) received the Channel 3 Store's items.
On the same day, Channel 3 donated items from Channel 3 Store to Foundation for the Blind in Thailand to deliver to the teachers and students who are blind or visually impaired. The donated items were expected to be reused in producing learning materials and other school activities. Miss Charassri Srimanee, Head Office Administration, was at the event to receive the items.
For over 52 years, Channel 3 has brought happiness among Thai people nationwide and stand alongside Thai society as a family member does by delivering good TV programs and drama series along with doing good deeds for Thai society.