22 June 2021
BEC will launch six series on Netflix for Asian audiences with Day of Broadcast model.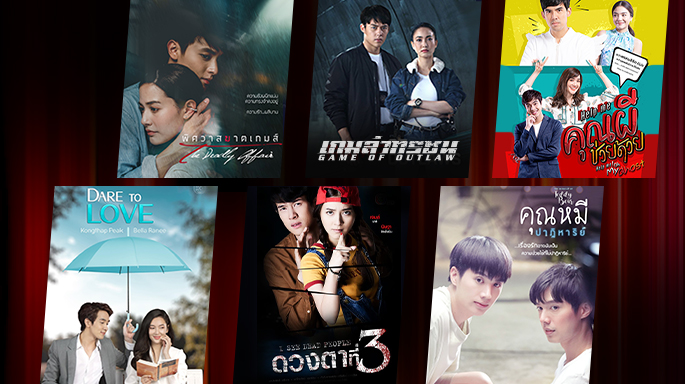 This is the first time of DoB (Date of Broadcast) model to launch with Netflix, in other words the series will be broadcasted on the same day as in Thailand. Among the six series, the five of them included 'Dare to Love' (Kongthap Peak Vs. Bella Ranee), 'I See Dead People' (Nattha Jirayungyurn Vs. James Ma), 'Game of Outlaws' (Mark Prin Vs. Taew Nattaporn), 'Help Me! Oh, My Ghost' (Chantawit Vs. Diana Flipo), and 'The Deadly Affair' (James Jirayu Vs. Gina Yeena) will be broadcasted via Netflix in 11 Southeast Asian countries: Thailand, Laos, Cambodia, Myanmar, Indonesia, Malaysia, Singapore, Vietnam, the Philippines, Brunei & Timor-Leste. While 'The Miracle of Teddy Bear' (Sarin Ronnakiat Vs. Thuchapon Koowongbundit) will be broadcasted to more than 25 Asian countries (excluding Japan).
The first series to be on is "Dare to Love" in early July.