Vision
Thailand's leading content and entertainment platform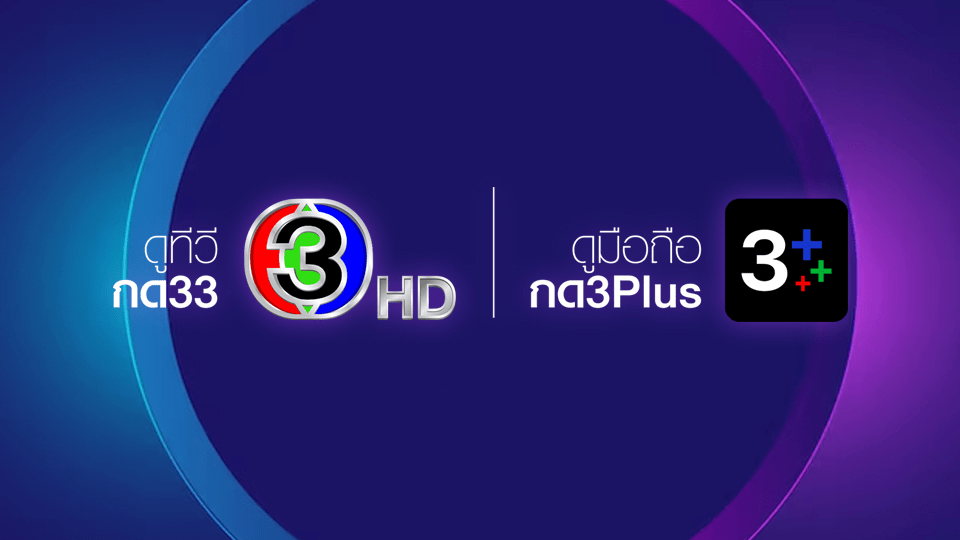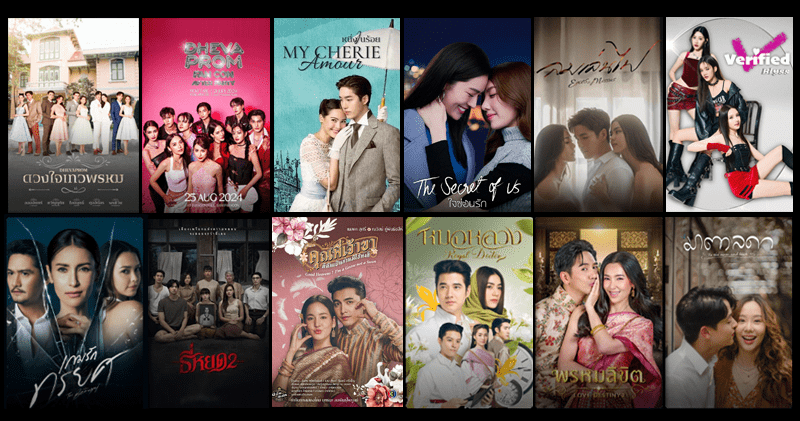 Mission
Rebuild BEC World to become a forward-thinking and lean organization, Leverage Channel 3 creative DNA to deliver fresh and engaging content for today's users, and Use technology to deliver innovative and effective media, across all screens, beyond Thailand
Core Value
Do things we have never done before
Users/Viewers first, ratings and revenue will follow
10% Strategy 90% Execution at speed & scale
Professionalism, Performance & Transparency
Strategic
Single Content Multiple Platforms

Strategic Goals
TV Business

To maintain TV rating and number of viewers, the Company must 1) maintain its existing market position which is number one popularity in Bangkok and key urban provinces, 2) expand the audience base age ranging from 15-24 years and 25-29 years with a focus on drama content development during Prime Time, 3) generate income during Non-Prime Time from News and Varieties, and 4) strengthen the weekend program to expand the audience base.

News Programs
Focus on delivering relevant, up-to-date, and reliable news through quality and professional news reporters.
Provide outstanding news via deep analysis which is easy to understand and right to the point
Deliver reliable news to our audiences across offline & online platforms and remain a center of trust for the people in Thailand.
Use online news to create awareness and expand to new generation audiences.
Drama/Series
Expand viewers base to include rural and younger audiences via new drama content mixes & formats, new producers, and new artists/faces.
Create interesting and fresh content for the existing audiences via new stories, story-telling techniques, and unexpected plots/roles while maintaining the quality of production that CH3 is reputed for.
Variety Shows
Introduce new and modern variety programs produced by high quality producers both in international format and BEC's original format.
Improve the currently strong variety programs to be more outstanding.
Generation and Diversification of New Revenue and Push for Revenue from Other Businesses

Our goal is to become a more diversified business which can compete globally with less reliance on the declining local TV loose spots advertising expenditures. The Company has been creating innovative advertising solutions that can meet the needs of today's advertisers, whether it be direct to consumer (D2C) solutions (e.g. home shopping, QR, SMS) or brand awareness and engagement via integrated marketing solutions.

Business operations under the "Single Content Multiple Platforms" strategy will generate and distribute income across various channels. The Company expects the revenue from Global Content Licensing and Digital Platform businesses with a combined target revenue of Baht 1,000 million in 2022.

Global Content Licensing (GCL) Business is a business of distributing content copyrights abroad. The company has expanded into many countries and more platforms with focus mainly on growth in China and ASEAN. Additionally, GCL also expand to appealing markets such as Japan and South Korea.

Digital Platform Business is a business of distributing content copyrights through Content Streaming Service Operators both domestically and internationally in which the Company has continued to invest to develop its online services. Currently, "CH3Plus" is the Company's main digital platform on which viewers can watch live TV content and rerun TV contents. In the early 2021, the Company launched "CH3 Plus Premium", a Subscription Video on Demand (SVOD) with more diverse functionalities. There are exclusive contents including exclusive events for members to be able to closely participate in activities with actor/actress in the form of "Fandom" that will have activities of our popular CH3 celebrities throughout the year.

Moreover, in January 2022, the Company has expanded into a new business by entering the Music Business which will support actors or actresses who have the music performance potential to become full-fledged musicians. It debuted with Taew "Nataphon Tameeruks". The Company has the potential to be capitalize on both its television and social media via all platforms, including radio media, to reach all audiences and it will continue to gradually introduce new artists.

To generate revenue from new businesses, in February 2022, the Company has entered the Movie Business by collaborating with M Pictures Entertainment Plc. to produce a movie together for the first time. It will be a big-format movie with the title "Bua Pan Fun Yab". The cooperation between the two companies will support the Thai film industry to become great in both Thai and international market by using each other's strengths for movie productions. The Company has plans to produce several more movies with M Pictures Entertainment Plc.
BEC Studio

To support its business expansion, the Company has set up its own Production House to produce its own content, allowing it to control every step from pre-production, production and post-production processes. This will also enable the Company to produce contents for broadcasting and streaming on its own platforms (TV and CH3Plus) and for other local and international platforms. This included creating original contents and producing on-demand contents.
Build Financial Strength

The Company has always preserved its financial strength. In the last few years, the Company has restructured the organization to be lean and effective. It returned two Digital TV licenses and closed down Channel 3 Analog following the termination of the concession contract, resulting in cost savings, lower unnecessary costs, process improvement and reorganization to suit the current competitive environment. These measures will enable the Company to adapt to industry changes more quickly and efficiently.

Based on the ongoing cost reduction efforts, the Company's cost has decreased significantly starting in 1Q/21. There were substantial savings from the decrease in cost of sales and administrative costs, which could be attributed to the restructuring of the Company to be more lean and agile. Moreover, there has been a significant reduction in production costs from the policy to control production costs which has been ongoing. In 2022, the Company continues to implement cost cutting policy, which would enhance its financial strength along with sustainable business growth.