15 June 2023
BEC World Honored at Asia-Pacific Broadcasting+ Awards 2023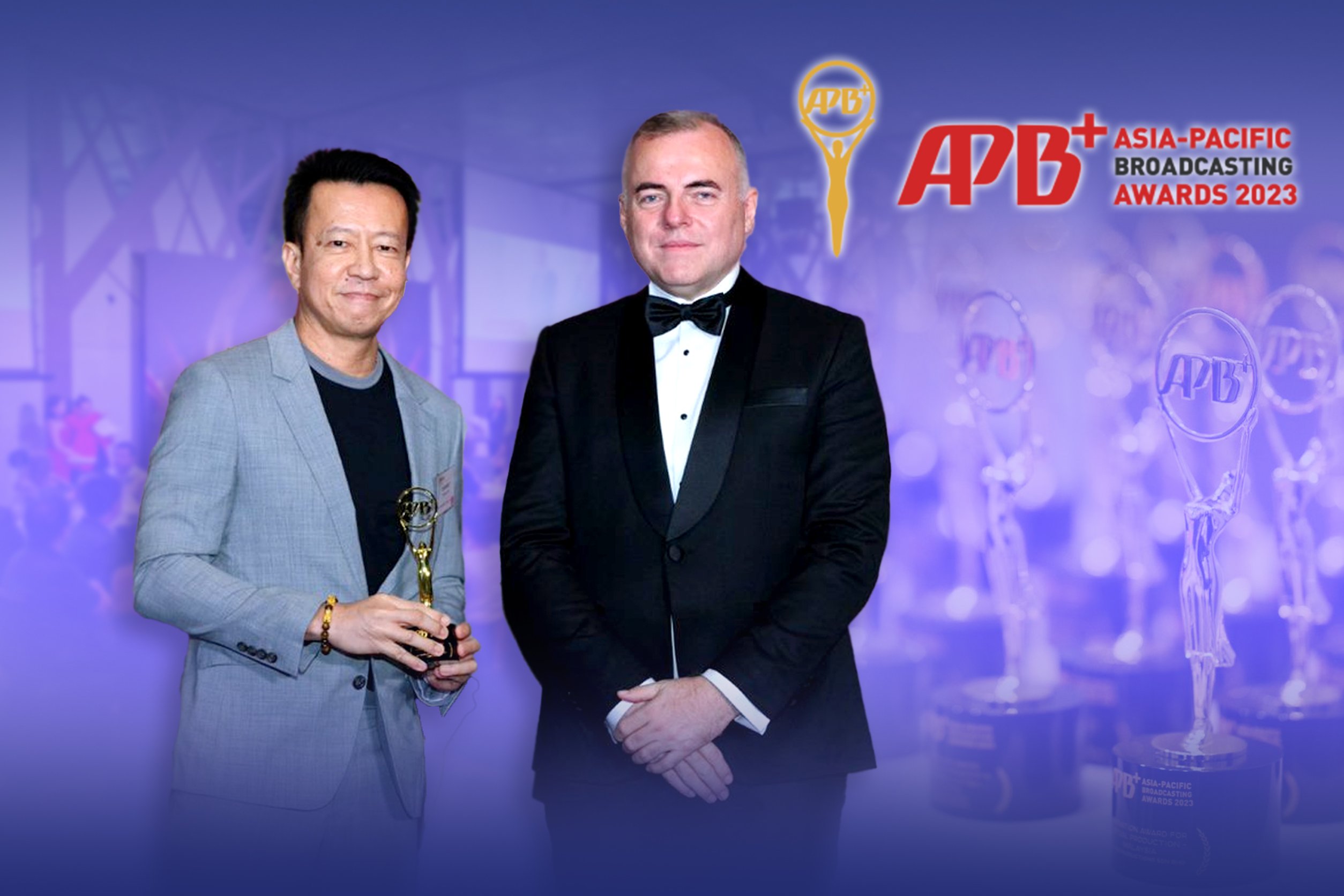 The Asia-Pacific Broadcasting+ Awards ('APB+') celebrated excellence in the broadcasting industry, in the areas of technology, digitalization, and engineering. The broadcasting industry is undergoing a significant transformation as traditional television and radio coexist with digital streaming services, social media, and mobile content consumption.
BEC World Public Company is one of the two Thai firms that have been honored this award this year. APB+ presented the 'Innovation Awards for OTT Platform' to BEC for the success from combining terrestrial broadcast and online platform together in broadcasting their contents to wider group of audience. The 'Royal Doctor', a Thai drama series, was the successful case that BEC nominated to the award's committee. Mr. Charkrit Direkwattanachai, EVP of Corporate Affairs and Communications of BEC, received this award at the celebration event.
Asia-Pacific Broadcasting+ is a website based in Singapore that has been a trusted source of information for the broadcast and multimedia industry since 1983. Asia-Pacific Broadcasting+ Awards, for its inaugural year, held its awards presentation at Crowne Plaza Changi Airport, Singapore on the 8th of June 2023.