19 April 2021
Sorayuth will be back on screen this May.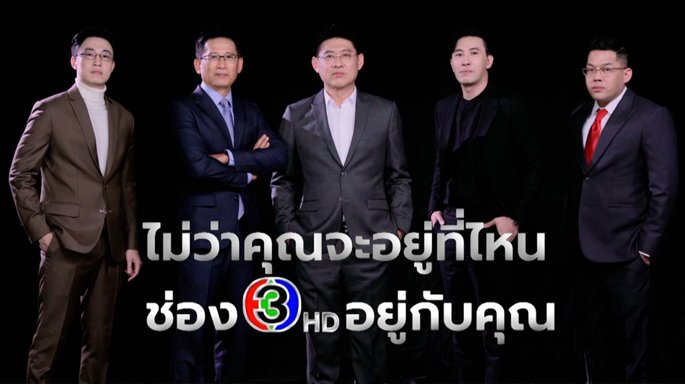 09.04.2021: BEC appointed Mr. Sorayuth Suthasanajinda to be consultant to President of TV Business since early April 2021. He would join the News team and helped them to equip the programs, by reinforcing the anchors' different characteristics. They will work collaboratively to deliver news for a whole day. The news programs would keep audiences updated in each program with presentation style that would fit to audiences in different time of a day.
Mr. Surin Krittayaphongphun, President of TV Business, BEC World Plc. said Channel 3 news program will appear on any platforms, both new media and current media, including radio that still got loyal listeners. All platforms would collaborate for our audiences, like the slogan 'wherever our audiences are, so is channel 3'.