08 November 2023
HOWE Magazine Awarded BEC Celebrities for their Achievements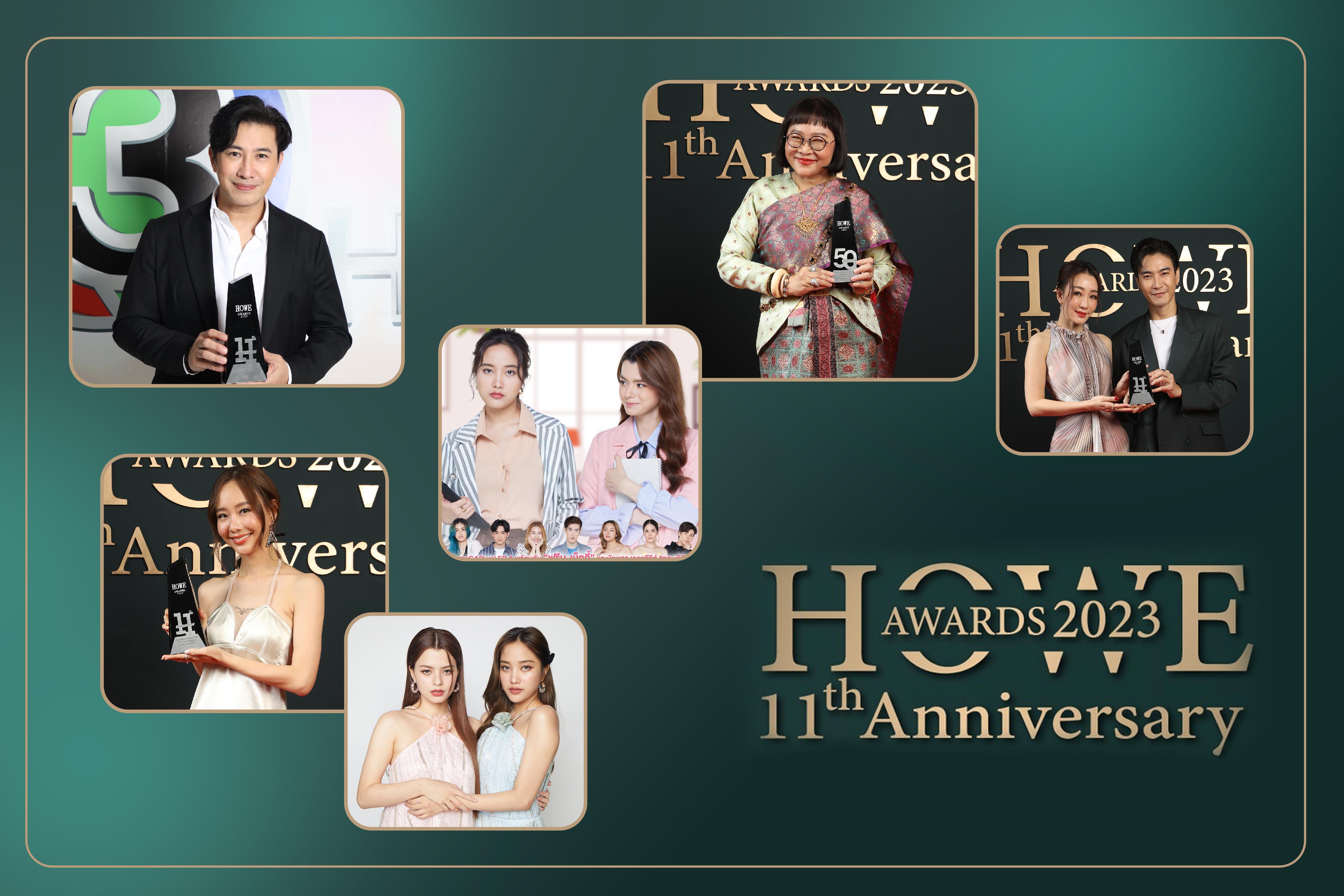 The Howe Awards is an annual event hosted by HOWE Magazine that recognizes outstanding achievements in various fields such as arts, science, technology, and humanitarian efforts. The Howe Awards for 2023 was arranged at Crystal Design Center or CDC on 30th October 2023.
The list of BED or Channel 3 celebrities who received awards are:
HOWE GREAT WOMAN LEADER 2023 is Ms. Arunosha Bhanupan
HOWE POPULAR ANCHOR AWARD 2023 is Mr. Kanchai Kamnerdploy
HOWE HOTTEST TV PROGRAM AWARD 2023 is 'Hon Kra Sae' news program
HOWE SOULMATE AWARD 2023 is Piyawadee Maleenont and Mawin Thaweephon
HOWE THE BEST COUPLE AWARD are Freen Srocha Chankimha - Rebecca Patricia Armstrong from 'GAP the Series'
HOWE HOTTEST SERIES AWARD 2023 is 'GAP the Series'
HOWE POPULAR ACTRESS AWARD 2023 is Jarinporn Joonkiat
HOWE CREATIVE MEDIA AWARD 2023 is To the Moon and Back from MAKER Y CO.,LTD.