21 September 2023
Students from Singapore Republic Polytechnic Visited BEC World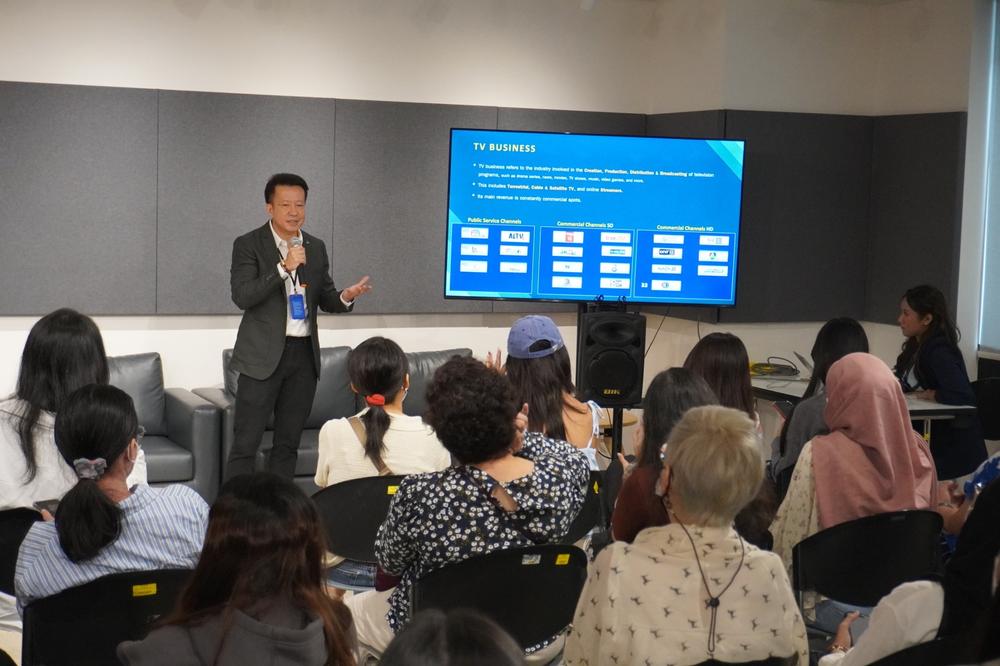 BEC World or TV Channel 3 welcomed a group of international students of Republic Polytechnic from Singapore, who were on educational trip to Thailand for a week.
Mr. Charkrit Direkwattanachai, EVP of Corporate Affairs and Communications, greeted the group by giving a lecture about how TV news operated under situational pressures and how the technology was applied to up-skill work process.
The students also visited the studio that was broadcasting Noon News to observe how News staff worked on a Live program. The students met couple news anchores and had a special Q&A session with them, who were Dr. Arisara, Can Athiruth, and Jane Samajan.