28 August 2023
Mediacorp inks content partnership with BEC for more than 600 hours of premium Thai productions, including TV Drama Love Destiny 2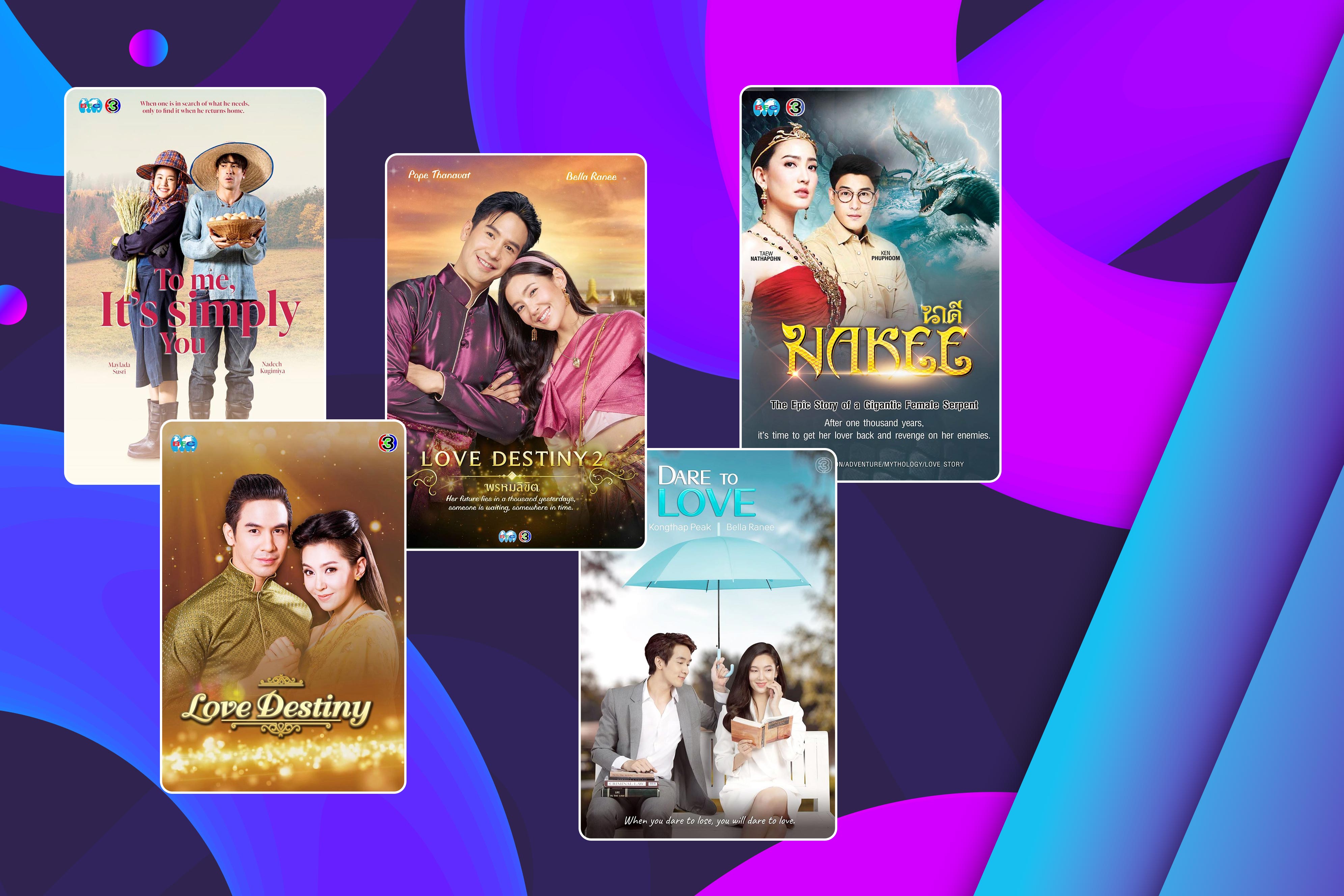 Mediacorp, Singapore's national media network and largest content creator, has inked a content acquisition deal with BEC World Public Company Limited (BEC), Thailand's leading content and entertainment platform, for the roll out of more than 600 hours of Thai dramas on its digital video service mewatch, available to viewers completely for free. Selected shows will also air on its free-to-air Channel U.
Leading the slate of standout titles that are bound to enthral Thai drama connoisseurs is period series Love Destiny 2, the highly awaited sequel to 2018 megahit Love Destiny. Set in the Ayutthaya Kingdom, the first instalment captivated audiences across Asia with the tale of Ketsurang, a soul transported back in time, navigating a world of royal intrigue and romance. Amid the backdrop of timeless love, the sequel invites viewers to step into the next chapter as Ketsurang and Det embrace parenthood with twins Rid and Ruang. In a showcase of their versatility, Thai A-listers Pope Thanawat Wattanaputi and Bella Ranee Campen will reprise their beloved roles and also branch out, with Pope embodying the twins and Bella introducing a new romantic interest that promises an epic tale of forever love. Love Destiny 2 is set to debut on mewatch in both Chinese and Thai, in the same week of its original release in Thailand. Stay tuned for more details!
And that is just the beginning of the Thai drama extravaganza coming to fans, as a larger array unfolds in October. Taking viewers back to present day, Dare to Love paints a resonate conflict between love and ambition as an aspiring lawyer, played by Bella, grapples with the surprise return of a past love. Shifting gears, the charm of rural Thailand is brought to life in To Me, It's Simply You. Starring Nadech Kugimiya and Maylada Susri, Thailand's top-rated primetime series in 2021 follows an urbane dweller's quest to recover from busting city life by returning to his village, where he rediscovers the warmth of community and familial ties. Meanwhile, for fans of the supernatural, Nakee follows the footsteps of a girl with latent superpowers and an archaeology student as they embark on an odyssey fraught with challenges from family, superstitions and an ancient curse. The mystical saga stars popular celebrities Natapohn Tameeruks and Phupoom Phongpanu, and was crowned Thailand's top-rated drama in 2016.
Surin Krittayaphongphun, President of TV Business and Executive Director of BEC, said:" We are very delighted to partner with MediaCorp in bringing the best Thai Dramas to Singaporean viewers. This collaboration not only showcases our commitment towards delivering high-quality content but also signifies our dedication to furthering strong ties between Singapore and Thailand through shared cultural experiences."
Lee Hung Sheng, Head, Audience & Partnerships, Mediacorp, said: "We are thrilled to join forces with BEC, home to a treasure trove of Thai dramas renowned for their inventive storytelling and cultural richness. This collaboration underscores our commitment to cater to the diverse, dynamic tastes of local audiences with an ever-expanding slate of content offerings on mewatch, and we hope they will find as much joy in these stories as we have in curating them!"