09 August 2023
Channel 3 Organized a Drama Event to Announced Two Coming Series – the Betrayal and Doctor Detective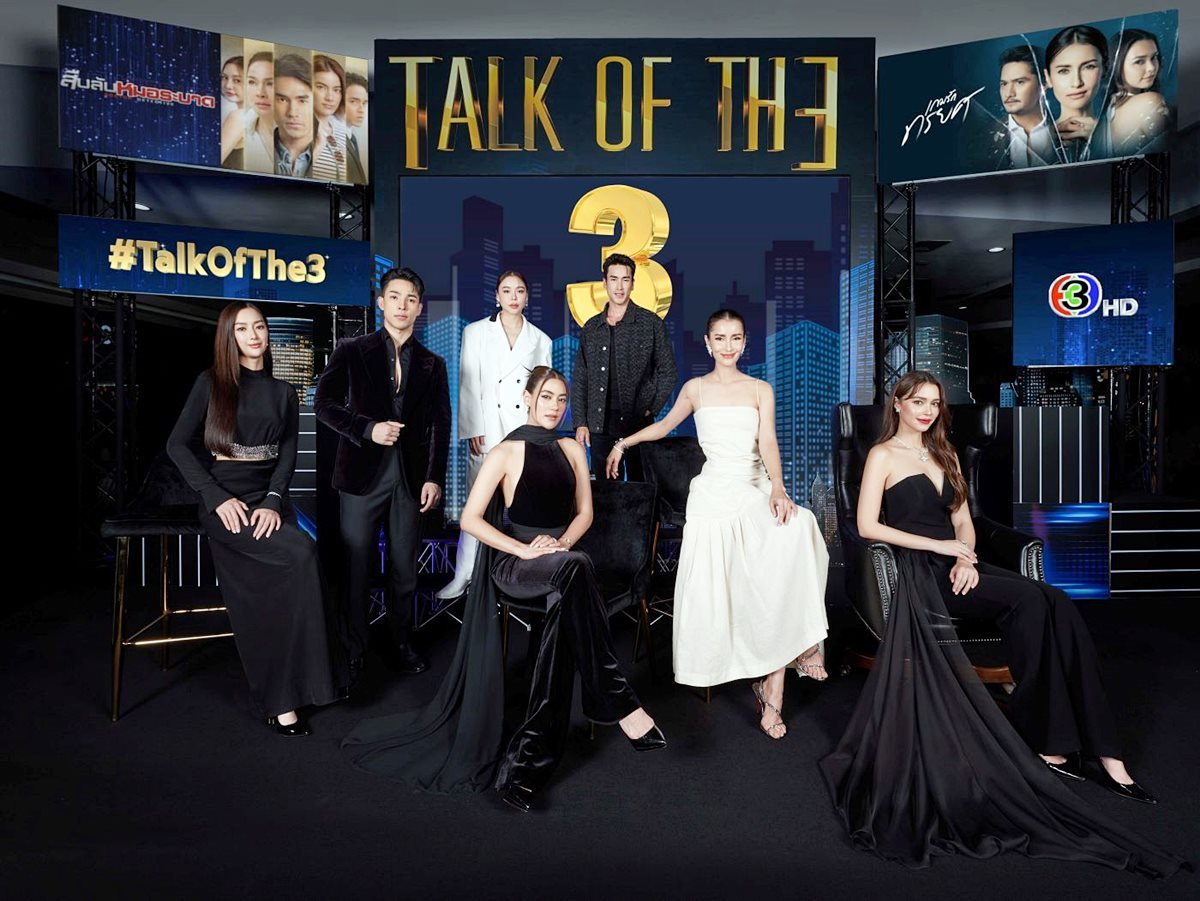 Channel 3, by BEC World Plc, hosted a public event, Talk-of-the-3, to announce the upcoming drama series that will premiere in August. The producers. Directors, and celebrities joined the activity to celebrate and to meet their Fanclub. The event was arranged at Union Mall Shopping Center, Ladpraw Road, Bangkok.
Talk-of-the-3 started with the appearance of the two leading Ann Thongprasom and Patricia Tanchanok Good of the first drama, the Betrayal. The lead actor, Ananda Everingham, could not come to the event but he phoned in instead. The Betrayal is a drama version that was adapted from Doctor Foster, originated by BBC Studio; and Juvenile produced this version. The event was also joined with the production team, who were the producer Ted Thiti Suthikulpanich, and the two directors, Wirada Kuhawat and Bunyan Ariyasriwattana.
Following with the actors and producer of Doctor Detective, a suspense romantic drama, from Magic One by Aom Phiyada Akarasenee. There were appearances of the lead and key actors, who are Kimberley Anne Woltemas, Nadech Kugimiya, and Phulita Supinchompoo; also joined with Zani Nipaporn, Phupa Nopavich.
Doctor Detective will first show on 21 August, and the Betrayal premiere is on 23 August on TV Channel 33 and Application 3Plus.