02 August 2022
Channel 3 organized The 1st CH3 Young Journalist Project Create new generation of journalists for Thai society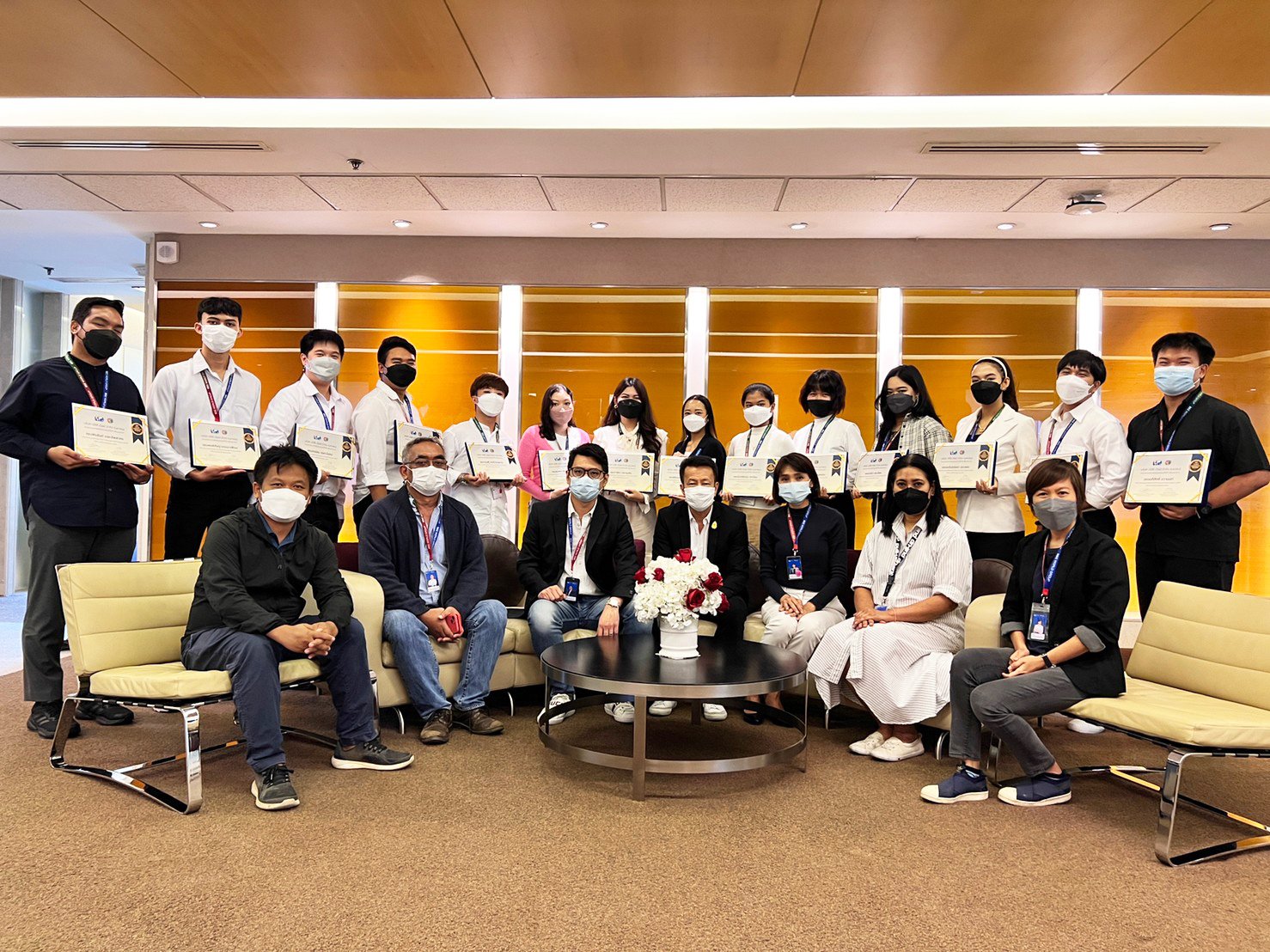 Channel 3 by People and Resources Management Office and News Office organized the project "The 1st CH3 Young Journalist" Project in 2022 created new generation who love and passionate about news to become journalists with all skills of journalism to support the current news market. The main objectives of training course are the exchange of news knowledge and abilities from our personnel with specialized expertise. In addition, Channel 3 aimed rebrand the employment of news agency more interesting once again. There were a lot of interested people applying for the project and only 15 persons were selected for the training. It was 2-month continuous training course from June 1st to July 31st, 2022, and one generation has already been completed. The participants were provided theoretical and practical training of social, economic, politics and crime news topics. They also received certificate of achievement and an opportunity to work in the Channel 3's News Office.
On July 29th, 2022, Channel 3 organized "The 1st CH3 Young Journalist" Project to present certificates to the participants at Maleenont Tower. Dr. Akaraphol Weerawong, EVP - People and Resources Management Office, Mr. Charkrit Direkwattanachai, EVP – Corporate Affairs and Communications Office, Benjawan Wongwilai, Executive Editor, and News team attended the event. Dr. Akaraphol Weerawong stated that "CH3 Young Journalist Project provides a career path for the participants to learn about the news. The participants shall approach the world with curiosity and keep learning in order to create professional standards for Thai Journalists". Before granting a certificate, the participants presented their own work regarding the current news topic which will be published online, such as EV Charger, One day with Chatchart (Mr. Chatchart Sitthiphan, Governor of Bangkok), a survey of the future Cannabis market in Thailand, etc.
As leading public media, Channel 3 and BEC Group concretely demonstrate our corporate social responsibility by presenting quality TV programs, drama series and news programs, includes bringing our potential of good public media to create inspiration and encourage Thai society in several forms. We will ceaselessly create values for Thai society.