14 June 2022
Channel 3 received four awards from 36th TVG Awards Announcement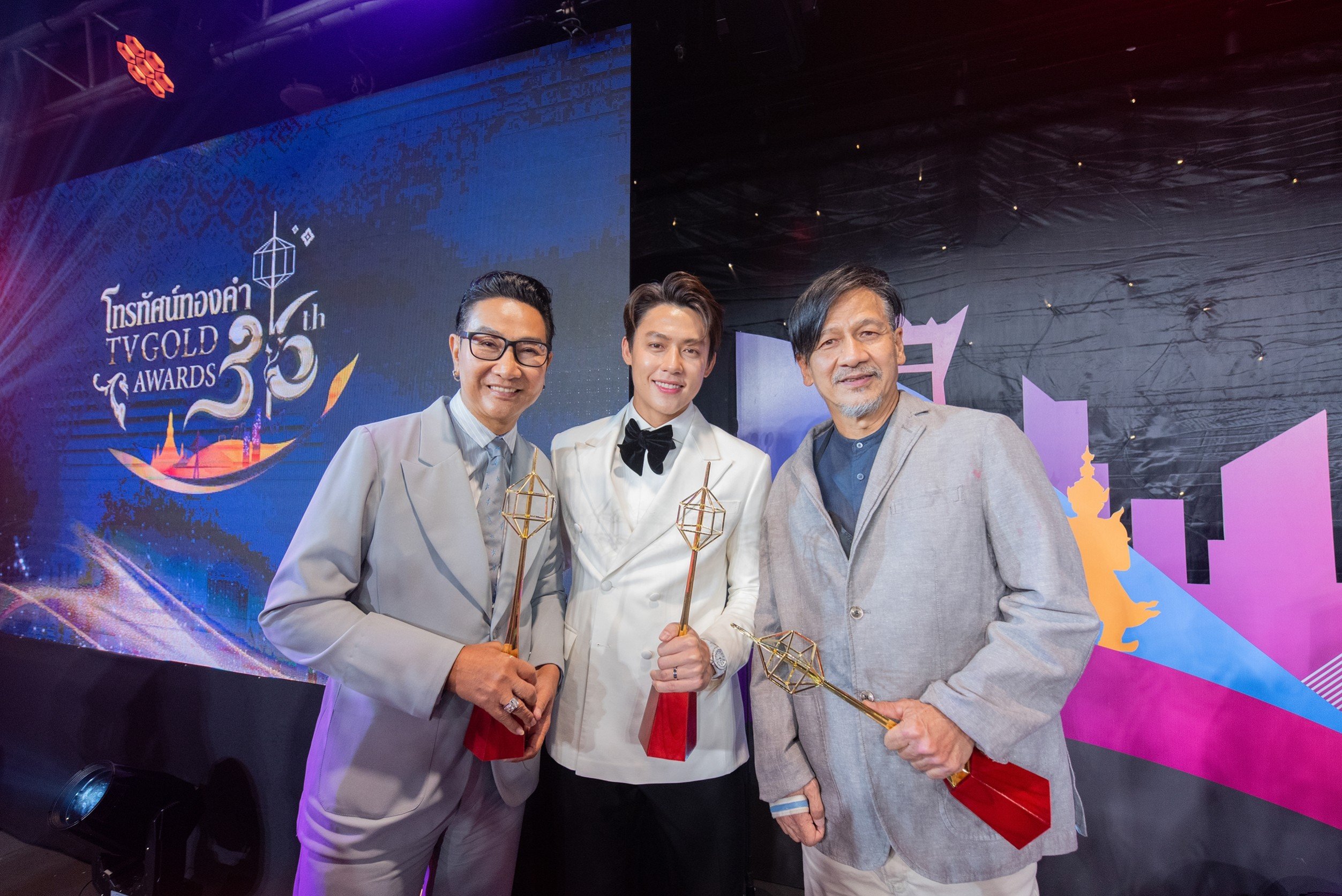 14.06.22: The 36th TV Gold Awards Announcement ceremony was hosted on Saturday the 11th of June 2022. This year, Channel 3 received four awards, and three producers were also honored as TV veterans.
The awards that Channel 3 received are: Best Male Lead: 'Mark' Prin Suparat from 'Game of Outlaws', Best Female Lead: 'Bow' Maylada Susri from 'To me, It's Simply You' , Best Screenplay: Thantawan from 'Game of Outlaws', and Best Director: Pongpat Wachirabunjong from 'To me, It's Simply You.'
Also, TVG also awarded three drama producers from Channel 3 for having continuously been producing TV programs for Thai Television for a long time; they are Dr. Varayuth Milinthachinda, Ms. Arunosha Bhanupun, and Yuwadee Thaihi-ran.