26 March 2021
Channel 3 management and staff celebrated 51st anniversary.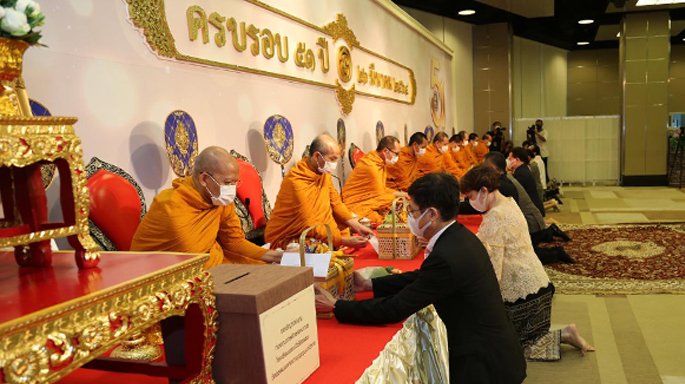 26.03.2021: The celebration for the 51st anniversary of Channel 3 was simply done with traditional ceremony, and there was no public invitation this year due to the pandemic.
BEC World's President of TV Business and the executives, on behalf of Chanel 3 station, received royal flower vases from his majesty the king, her majesty the queen, and other royal family; the royal vases were given to celebrate the 51st anniversary. Later of the day, there was internally religious ceremony for management, staff, producers, and celebrities.