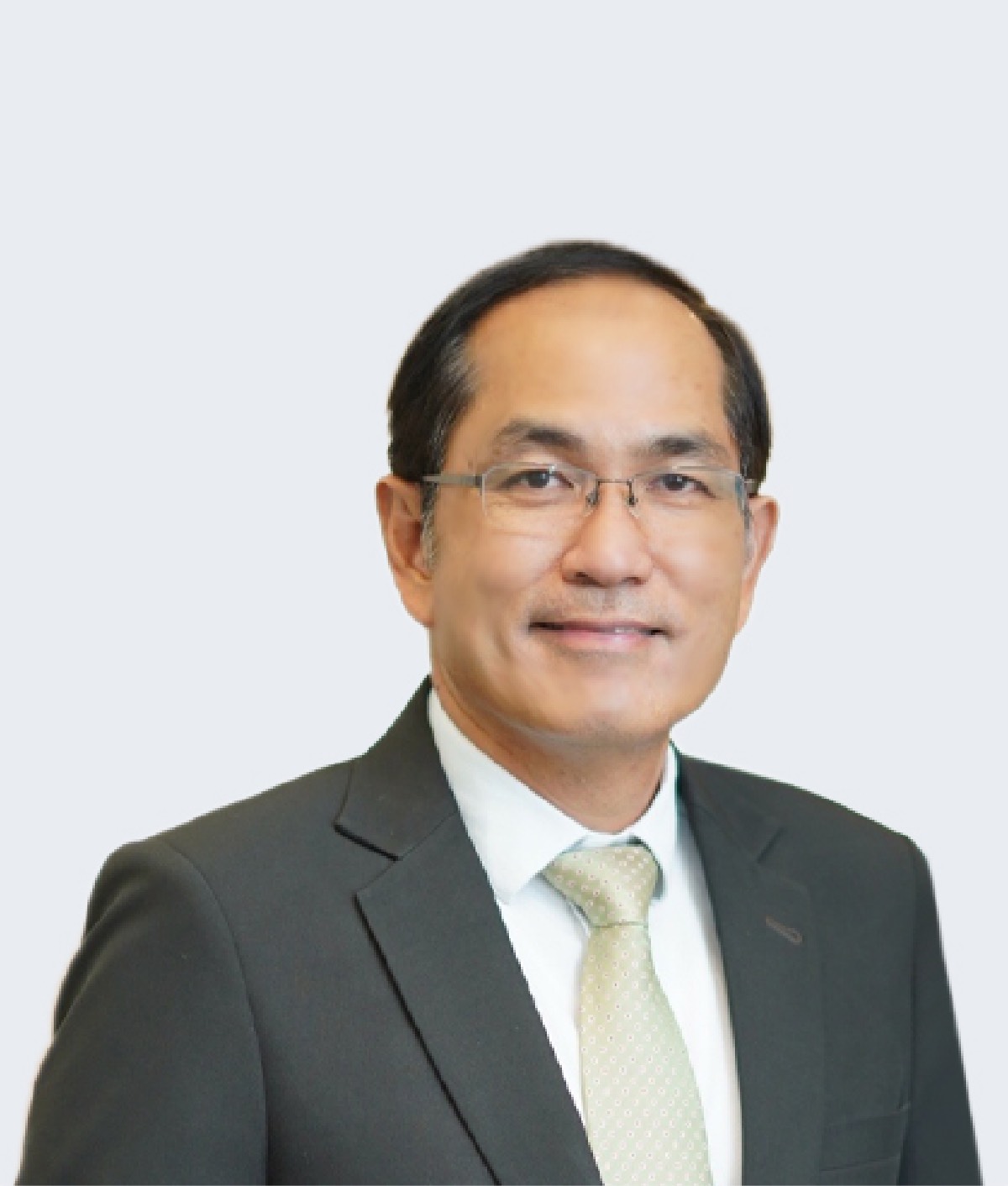 Dr. Tatchapol Poshyanonda
Director,
Independent Director
Being appointed as director on
13th November 2020
Education
Doctor Degree Master in Engineering Management, University of Missouri-Rolla, USA
Master Degree in Engineering Management, University of Missouri-Rolla, USA
Master Degree in Industrial Management, Central Missouri State University, USA
Bachelor Degree in Chemistry, Chulalongkorn University
Training Program
Courses organized by The Thai Institute of Directors Association (IOD) and other institutes
Diploma of Directors Certification Program (DCP) #120/2009
Diploma of Directors Accreditation Program (DAP) #68/2008
The Company's securities ownership (%)
None
Working Experience for the past five years (as of 31 st December 2020)
Nov 2020 - Present
Director, BEC World Plc.
2005 - Present
Independent Director, Member of Audit Committee, Ocean Glass Plc.
2019 - Present
Corporate Strategy Subcommittee of Digital Government Development Agency (Public Organization
2019 - Present
Working Group of - The Eastern Economic Corridor (EEC) Development Plan (Electronic Industry, Robot Industry, for digital foundation structure)
โElectronic Government Program, the Office of Civil Service Commission
2007 - 2019
Director of Cisco Systems South East Asia Co., Ltd.
Position holding in other businesses or organizations in the past year
Listed Companies
| | |
| --- | --- |
| 2005 - Present | Independent Director, Member of Audit Committee, Ocean Glass Plc. |
Non-Listed Companies
2020 - Present
Director of Palo Alto Networks Thailand Co., Ltd. and Indochina
2019 - Present
Corporate Strategy Subcommittee of Digital Government Development Agency (Public Organization)
2019 - Present
Working Group of - The Eastern Economic Corridor (EEC) Development Plan (Electronic Industry, Robot Industry, for digital foundation structure)
Electronic Government Program, the Office of Civil Service Commission